Black Belt Training and Certification
100% online and self-paced!
Your Black Belt training and certification course is designed for professionals seeking to enhance their skills and expertise in Lean Six Sigma and the D.M.A.I.C. methodology. Certification qualifies you to lead project teams, manage people, and process improvement initiatives, leading to opportunities for advancement. The Black Belt certification course includes our trusted and honored official certification exam. The course provides both the learning you need for certification and the knowledge, information, and resources you will use for the rest of your progressive career.
Structured in the D.M.A.I.C. methodology, you will be exposed to over one hundred lean six sigma topics. Master any one of them, and you'll easily differentiate yourself from the crowd. Master many.. and you'll have a storybook career!
Black Belt Course Information
PDUs Earned: 105
Project Requirement: No
Step-by-step How-to: Yes
Exercises: Yes
Prerequisites: None
Median Days to Certify: 51
Phase Test Retakes: Unlimited
Black Belt Certification Exam Attempts: 2
Black Belt Certification Exam Information
Questions: 150
Passing Score: 80%
Time Limit: 3 Hours
Prerequisites: None
Recertification: Not Required
Earned Designation: LSSBB (Lean Six Sigma Black Belt)
Over 5,000 People Certified (Aug'23)
Industry Leading Curriculum and Certification Provider
Lean Sigma Corporation has provided lean six sigma curriculum, training, and certifications for universities, government agencies, corporations, and consultants since 2010. We have certified over 5,000 candidates throughout our history and seek to remain an industry leader by maintaining and upholding the elite standards achieved by the professionals we designate as certified.
Earning your certification from Lean Sigma Corporation means you have successfully demonstrated mastery of our Lean Six Sigma body of knowledge. Your certification will have been received by an industry leader and benchmark, among other lean six sigma content publishers and certifiers.
Over 5,000 Candidates Certified Worldwide - Your Name is Next on the List!
Lean Six Sigma Black Belt Certification Course Outline
Nearly a hundred lessons and 40 exercises cover the information you need to grow your skillset and income.  It's the full Lean Six Sigma D.M.A.I.C. Methodology. Each module is professionally narrated with matching ten-question interactive quizzes.
Overview of Six Sigma

Quiz: Overview of Six Sigma

Fundamentals of Six Sigma

Quiz: Fundamentals of Six Sigma
Exercise: Pareto Charts
Exercise: Rolled Throughput Yield

Lean Six Sigma Projects

Quiz: Lean Six Sigma Projects

Six Sigma Statistics

Quiz: Six Sigma Statistics
Exercise: Normality Test
Exercise: Graphical Summary
Exercise: Box Plot
Exercise: Histogram
Exercise: Scatterplot
Exercise: Run Chart

MSA

Quiz: MSA
Exercise: Variable Gage R&R
Exercise: Attribute Gage R&R

Process Capability

Quiz: Process Capability
Exercise: Process Capability
Patterns of Variation

Quiz Patterns of Variation
Exercise: Multi-Vari

Inferential Statistics

Quiz: Inferential Statistics
Exercise: Sample Size
Exercise: Confidence Intervals

Hypothesis Test Normal

Quiz: Hypothesis Testing Normal
Exercise: Equal Variances
Exercise: 1-Sample t-Test
Exercise: 2-Sample t-Test
Exercise: Paired t-Test
Exercise: ANOVA

Hypothesis Test Non-Normal

Quiz: Hypothesis Test Non-Normal
Exercise: Mann-Whitney
Exercise: Kruskal-Wallis
Exercise: Moods Median
Exercise: Friedman Test
Exercise: 1-Sample Sign Test
Exercise: 1-Sample Wilcoxon
Exercise: 1-Sample Proportion
Exercise: 2-Sample Proportion
Simple Linear Regression

Quiz: Simple Linear Regression
Exercise: Correlation
Exercise: Simple Linear Regression

Multiple Regression Analysis

Quiz: Multiple Regression Analysis
Exercise: Multiple Regression Analysis
Exercise: Stepwise Regression
Exercise: Binary Logistic Regression

Design of Experiment

Quiz: Design of Experiment

Full Factorial Experiments

Quiz Full Factorial Experiments
Exercise: Full Factorial Experiments

Fractional Factorial Experiments

Quiz Fractional Factorial Experiments
Exercise: Fractional Factorial Experiments

Statistical Process Control

Quiz: Statistical Process Control
Exercise: I-MR Chart
Exercise: XbarR Chart
Exercise: XbarS Chart
Exercise: P Chart

Six Sigma Control Plans

Quiz: Six Sigma Control Plans

Black Belt Certification Exam
Training that Gives you Competencies and Helps You Grow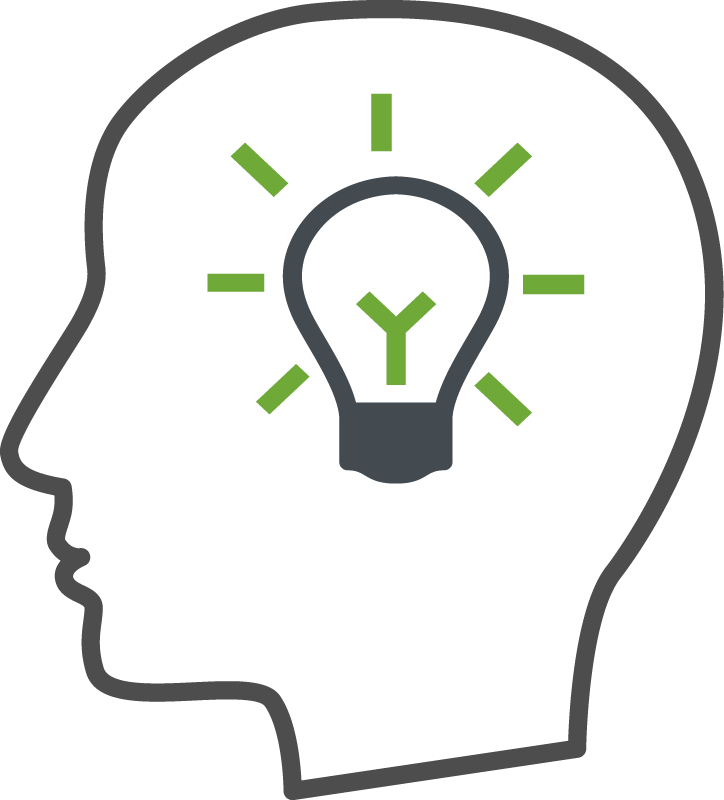 Become a Master
Problem-Solver
Learning the DMAIC methodology teaches you to become a master problem-solver. You will learn how to properly define a problem, measure its current state, determine critical x's (the things that move the measure of your problem), validate critical x's, and statistically prove improvements after making changes. You'll be every manager's new favorite employee.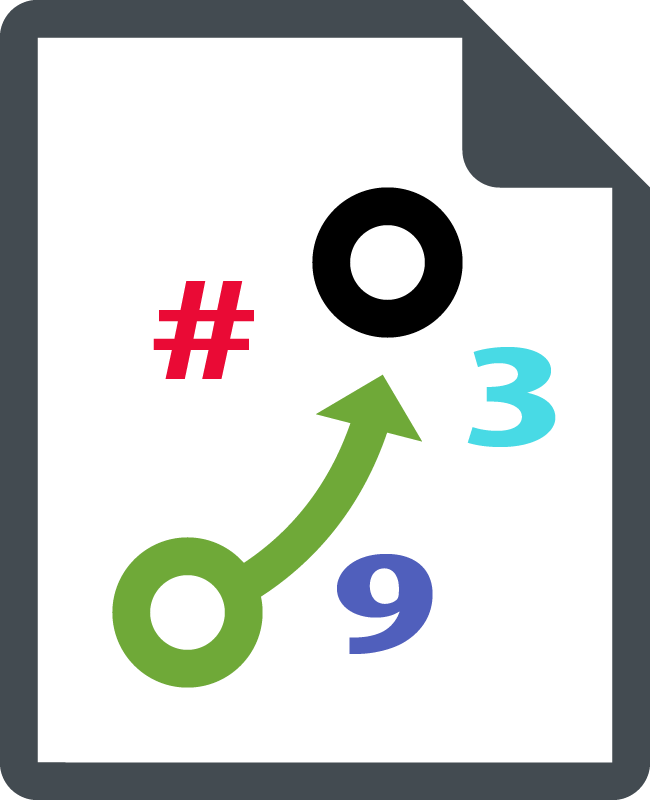 Become an Analytics
Professional
Mastering Six Sigma analytics will make you a true analytics professional by adding skills that will shoot you above your peers. This aspect of Six Sigma is one of it's true differentiators. People may argue about the value of Six Sigma but no-one can argue the value of you knowing basic statistics, inferential statistics, hypothesis testing, regression analysis, and the list goes on.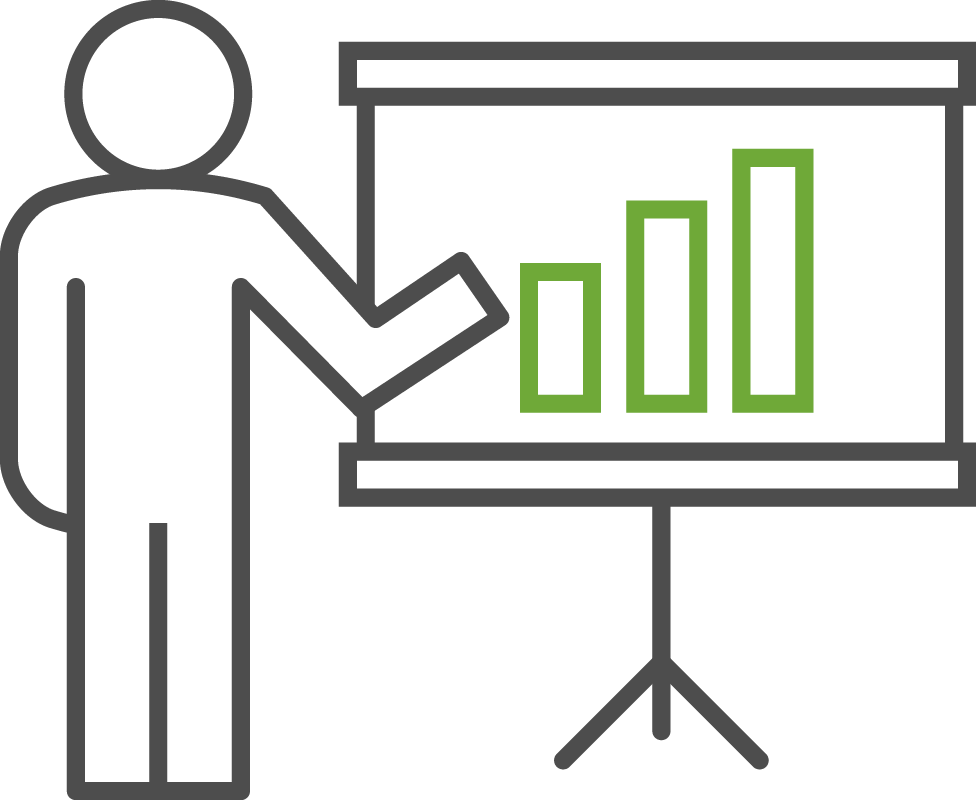 Master Your Facilitation
and Presentation Skills
Six Sigma professionals are frequently called on to present their project work, findings, learnings, and/or savings. The work you do throughout your project like facilitating meetings and presenting project statuses, help you master your presentation skills and put you in career situations where you can demonstrate your mastery to senior leadership.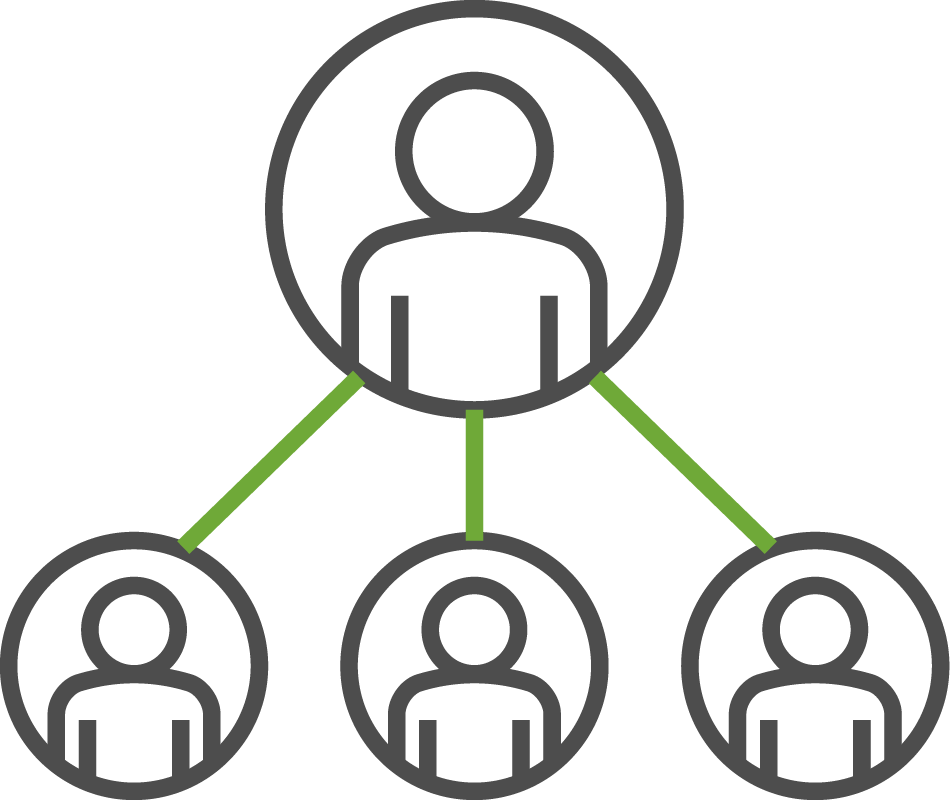 Hone Your Leadership Skills
Among the countless tools and techniques you will learn, there are a group of them called "experiential tools". These are are the tools that rely upon experience and knowledge to provide information and it's your job to plan, prepare, and facilitate meetings, work sessions, brainstorming sessions, etc. to draw upon the knowledge and experience of others. Doing this through 1 or 2 projects begins to consistently put you in front of others in a thought leadership capacity. This is how you'll grow your career.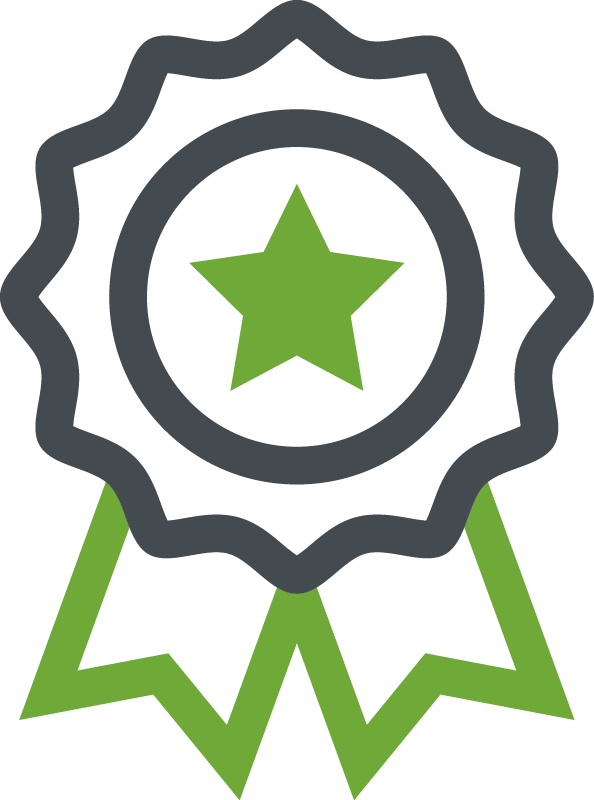 Earn Your Certification
Earn your Lean Six Sigma Black Belt certification and 105 PDUs along with it. With over 5,000 (Aug'23) certifications worldwide, Lean Sigma Corporation will grant you the designation of LSSBB (Lean Six Sigma Black Belt) when you complete all certification requirements.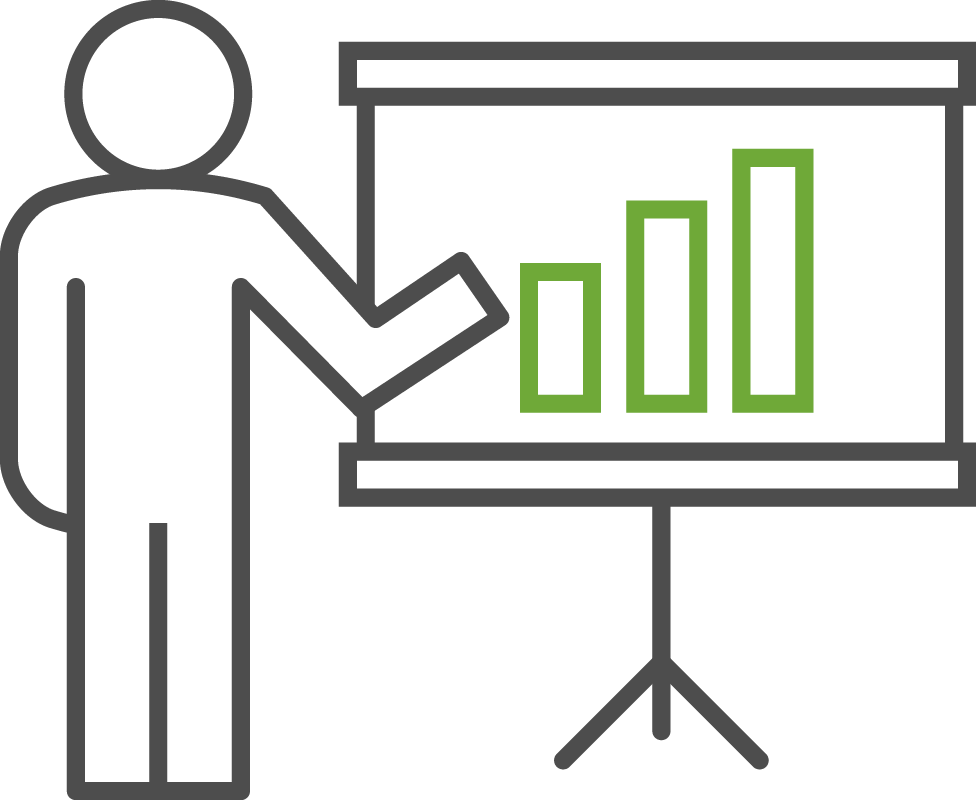 Grow Your Income
It's amazing how many different and valuable ways your professional development will advance from a Six Sigma certification. Combining them all shoots you way ahead of your peers and puts you in front of people in a thought leadership capacity while gaining access to levels of leadership you never had before. There's no better certification to pursue than a serious Six Sigma training program.